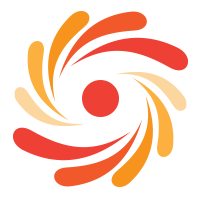 EMAIL US
tim@thewebdesignpeople.com
E-COMMERCE SHOPPING CART DESIGN
FULLY UPDATABLE MEMBERSHIP, E-COMMERCE WITH SHOPPING CART WEBSITE, HTML FRONT PAGES INCLUDES INSTALL BY THE WEB DESIGN PEOPLE


WEBSITE PRICE ONLY $5,500 INCL. GST


Log in and password protected for members
Simple-to-use database administration

Full video training given

Some seed Content provided

Over 300 design options

Website name and hosting included for 12 months

SafeOrder Secure Verification Seal

Auto responder included

Shopping cart included

28 day turnaround after all details are supplied by you

Free marketing consultation

Built in Content Management System (CMS)

Simple administration to allow updating of each page

Full video training given

Who should take this package?


This is a good option for those wanting to have total control over their own website and intend updating content and images regularly. No knowledge of HTML is needed to update the CMS and is very simple to use.

What sort of package will I get for this price?

This package will provide you with a website that can be set up so customers leave comments. You have control of the content and customers can send information for your site. You have to verify the content before it goes 'live' on your site.