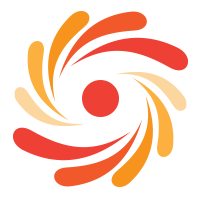 EMAIL US
tim@thewebdesignpeople.com
Web Design is A Service, Not a Product

The most important thing to remember is that while you may think of websites as a product, web design and development is actually a service. This means:
The quote you will receive varies based on the processes involved in web design. Expect these processes to be very intricate, especially if you are ordering an ecommerce site.
There are no real standards for web designers and developers to follow. There are many ways of creating a website, and because prices vary based on the processes, the prices will vary depending on your provider's approach.
Building a website takes more time and effort than building one-off products. This is why it's more of a service –- it requires continuous work, and pricing continuous work isn't the same as pricing one-off products.
Different Ways of Pricing

Another thing to consider is the fact that there is more than one way of pricing website design and development services. The two most common ways of pricing are:
Fixed-Bid Pricing: You will receive a fixed figure for the entire project. The price usually depends on the type of website you need (static, dynamic, ecommerce), the number of people on the team who will develop your site, and the elements included in the agreement. Anything done outside of the agreed terms will be charged separately; for example, if you have any revisions that go beyond the agreed revision scope that will be charged as a separate service.
Hourly Pricing: This is the more common form of pricing used today. Pricing based on time is ideal because you pay for the actual length of time it takes to create your website. The breakdown depends on the tasks involved, the teams involved, and the time it takes to finish the tasks related to your website development process. This form of billing also allows you to take away the focus on billing and puts the spotlight on the quality of work you are getting.
Remember that quotes are subjective – they vary depending on the processes involved in designing and developing your website. Measuring Success Finally, you need to consider the fact that, like everything else about your web design and development project, the definition of success depends on who you ask. In order to know what kind of value you are getting out of your web design services, you'll need to examine the following:
Designer's point of view: enticing design, something that stimulates the senses of your reader
Developer's point of view: backend functionality, coding, and customizations
Marketer's point of view: SEO-friendly, easy navigation, proper on-page optimization
Business point of view: functionalities that bring in more business through your website
At the end of the day, it's all about meeting your business goals – so establish the purpose of your website and its pages before beginning a project. Make these goals your benchmark when measuring the value you are getting.

We'd be glad to discuss our website design prices to you in detail. Talk to us today and let's start creating your ideal business website.

Please note; that due to the intangible nature and format of "The Web Design People" Creation's products and services, no refund policy is offered. By paying the invoice sent to you the client, you agree to these terms and conditions.